The March 2023 nor'easter is a weather event that took place in North America on March 14, 2023, in which more than 250,000 buildings were without electricity, as 20-40 inches (51-102 cm) of wet snow fell in Southern Vermont, the Adirondacks, and the Monadnock Region of Southwestern New Hampshire.
Well, as disastrous as this sounds it wasn't all that bad for us. That is, for the most part. We did have no power for about 36 hours, which allowed us to make sure the generator was still working. With the amount of wet snow having come down, we did end up dusting off the roof shovels and pulled some snow of the roof.
After the storm settled and everything was back up and running we did discover a few things have happened during the storm.
On a bright note, a dead tree we've been worried about for a while, finally came down :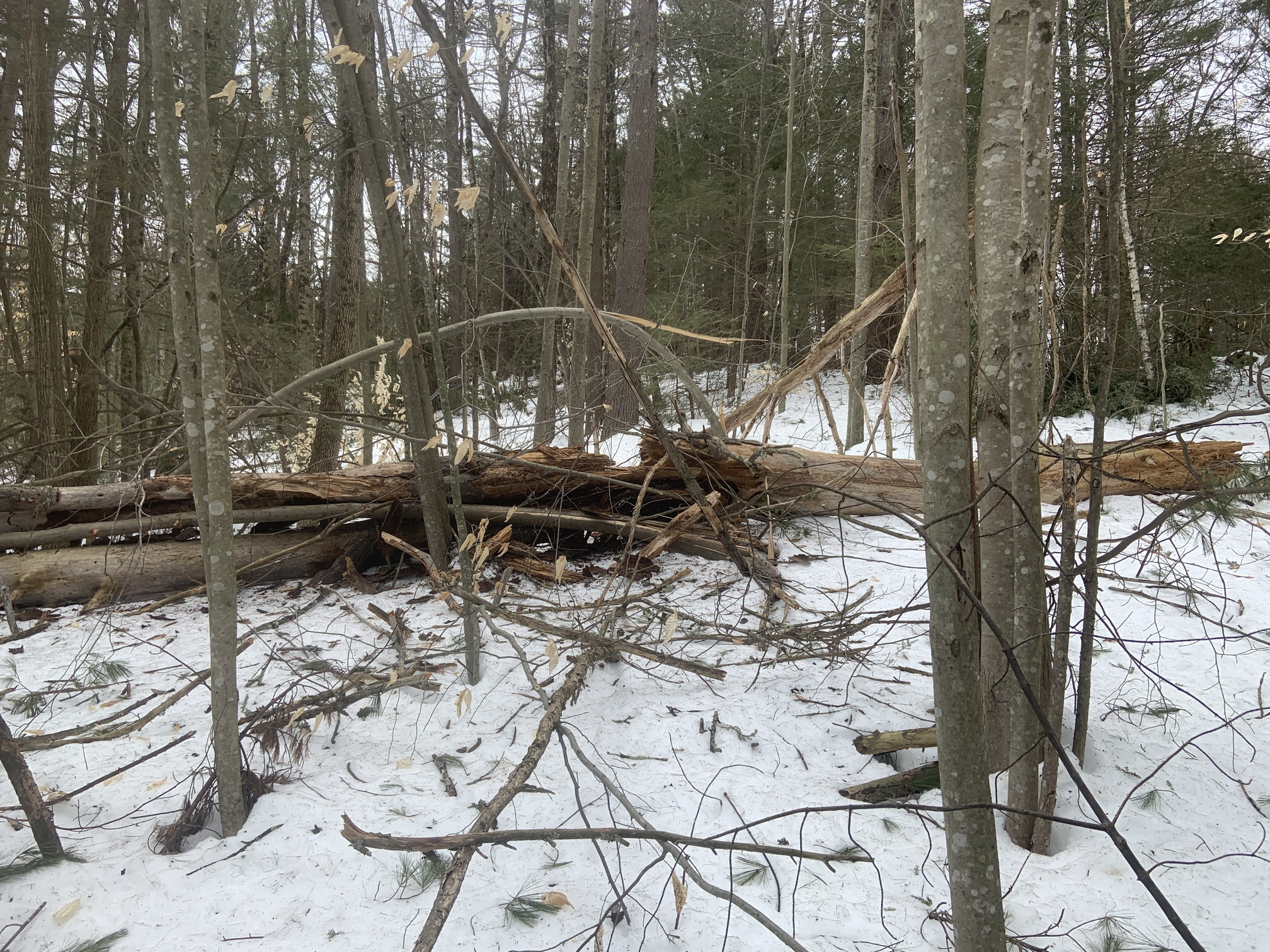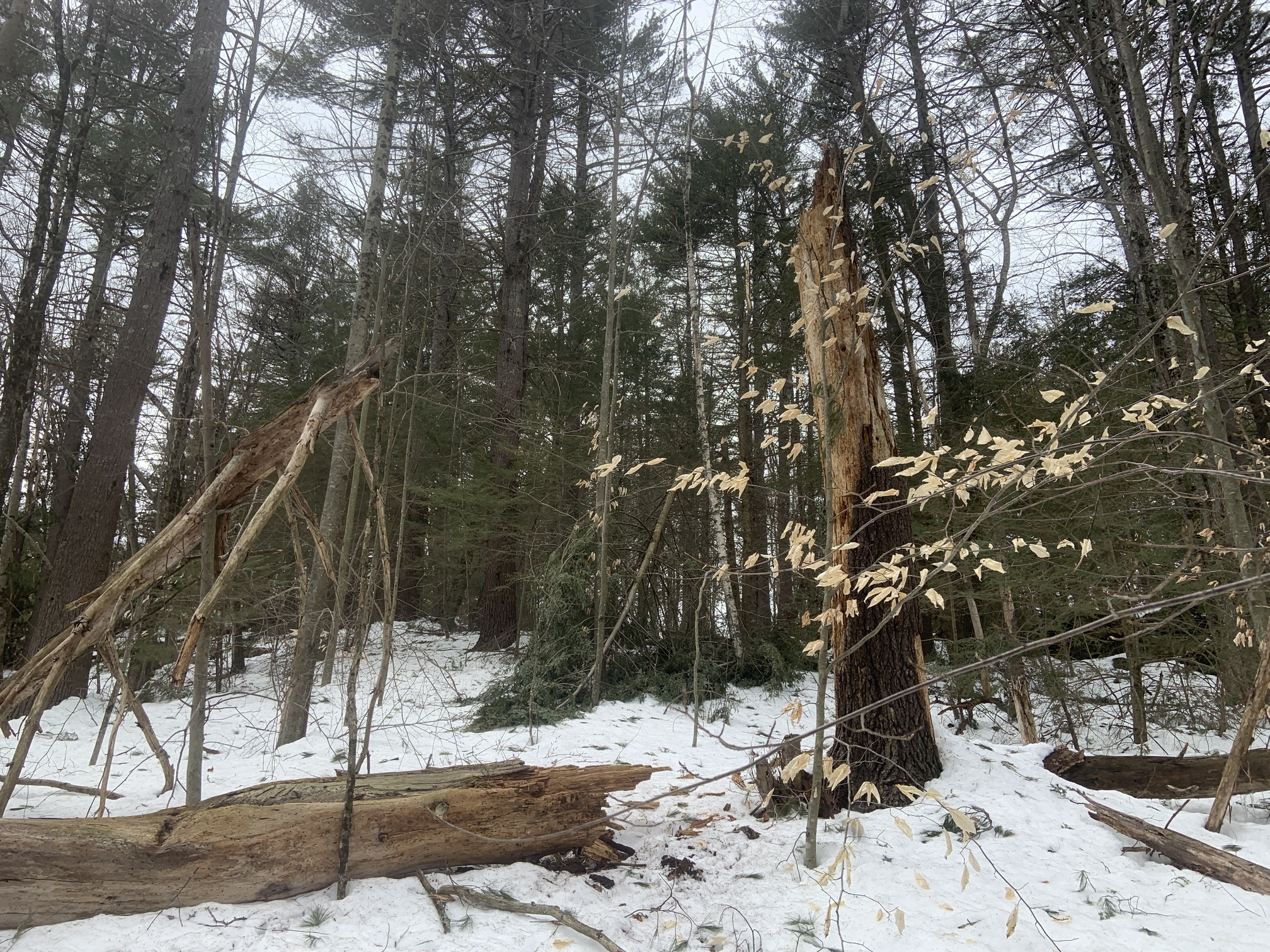 A less entertaining problem was: one of the trees decided to come down on the barn and the trailer: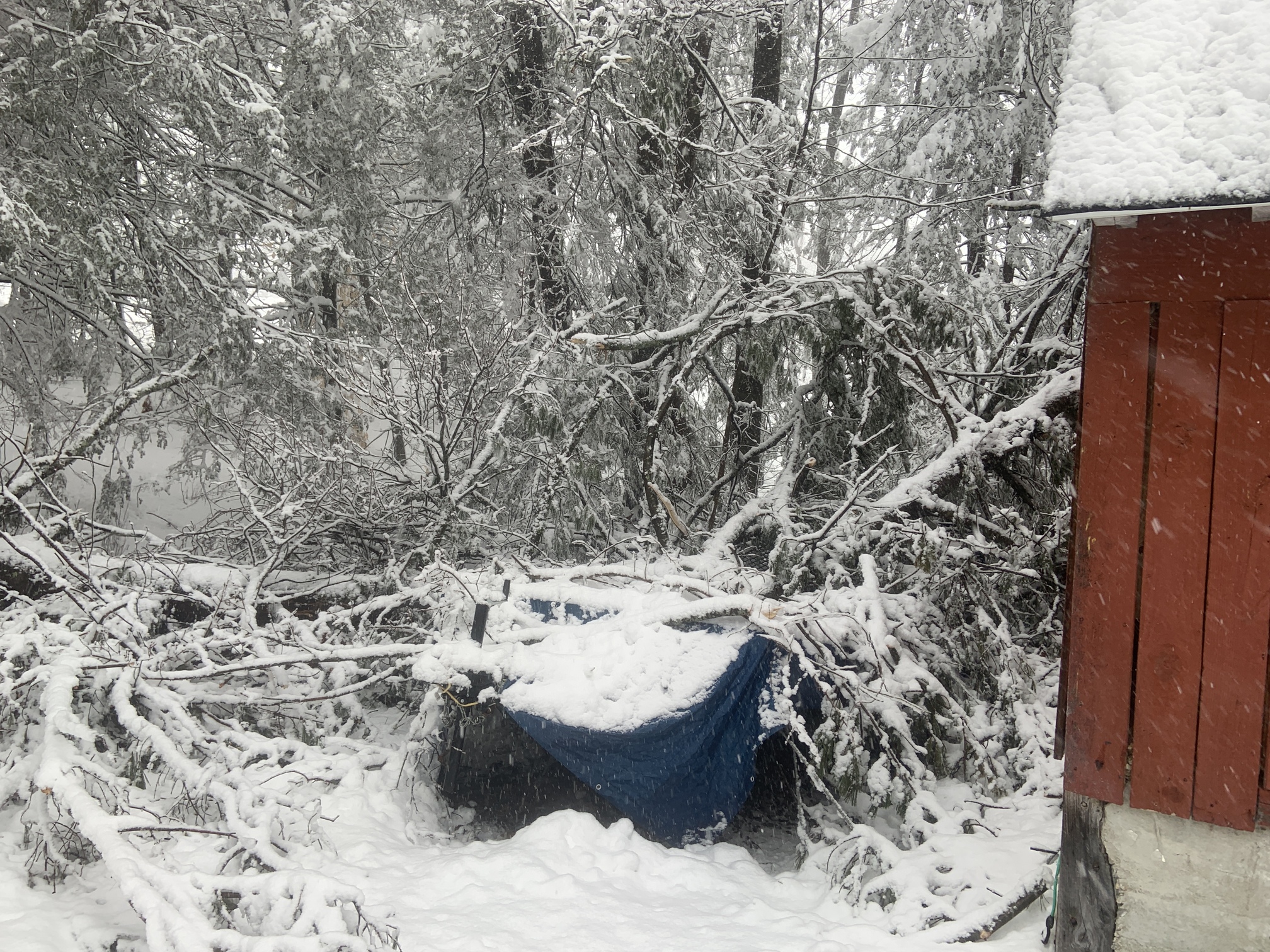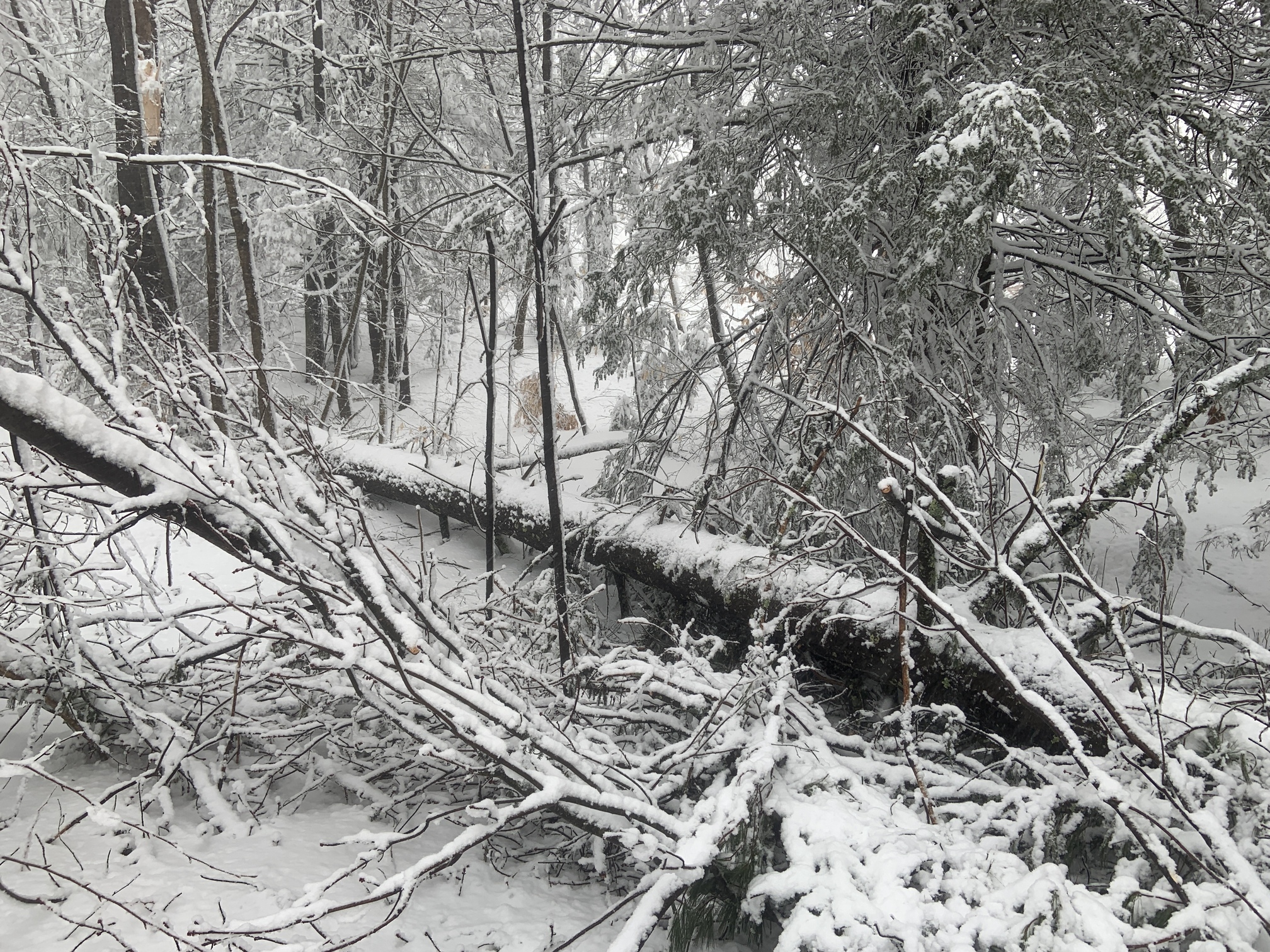 A few days later, with a lot of the snow melted away, we were able to clean things up a little bit. In the end, there was surprisingly little damage done to the trailer itself. We have yet to assess the hole in the barn's roof more closely. But hopefully we'll be able to fix that as well.